Top 10 cities in urban environmental health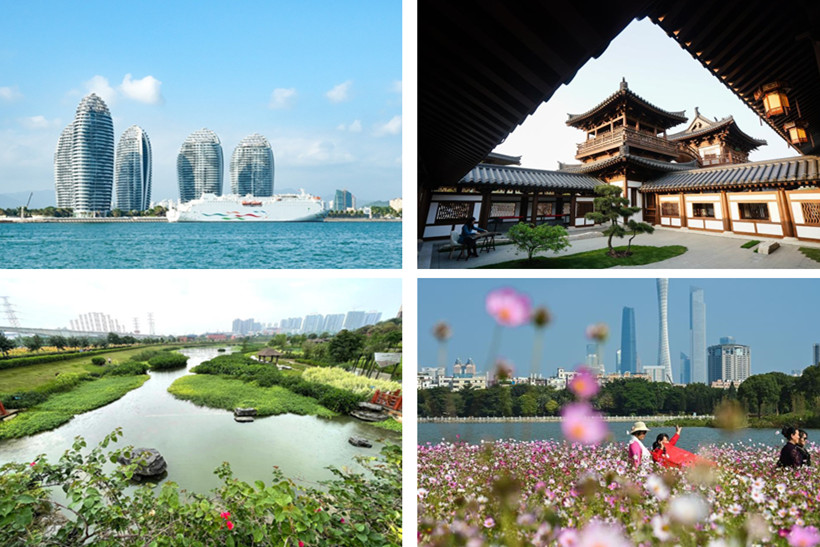 Sanya in the resort island of Hainan province ranked first among 80 Chinese cities in the quality of urban environmental health, followed by Zhuhai, Guangzhou, Nanjing and Shenzhen, the Tsinghua Urban Health and Environment Index showed.
Published on June 3 at the Second Conference of Health Forum of Boao Forum for Asia, the index evaluated a city"s environment based on various aspects, such as green space, natural environment and pollution control.
The overall environmental quality in South China is better than the North, with coastal areas better than those located inland.
Due to the industrial structure and geoclimatic condition, cities in central and northern China saw relatively more days of air pollution in a year than southern cities.
Beijing, capital of China, is the only northern city ranking in the top 10.
Fifteen cities were rated as "Great" in the quality of urban environmental health, 21 as "Good", and three as "Bad".
About 76 percent of the cities received a rating of "Fair" or above, and cities deemed "Mediocre" and "Bad" accounted for 24 percent of the total.
Let us look at the top 10 cities by urban environmental health.


Read More: Top 10 cities in urban environmental health