Endangered SC mussel species being raised, reintroduced by Fish and Wildlife
ORANGEBURG — A mussel species known for filtering water in rivers and streams has dwindled to about 200 animals remaining in the wild.
The U.S. Fish and Wildlife Service hopes to rebuild the endangered Carolina heelsplitter mussel and is making strides by raising more of the animals at the Orangeburg Mussel Conservation Center.
The center is part of the Orangeburg National Fish Hatchery, and the agency has grown mussels there since 2015. 
It matters if these mussels go extinct or are saved because they are indicators of water quality. And surface water is used for drinking, fishing and recreation.
The species exists in river basins in the Pee Dee, Saluda, Savannah and Catawba area. Those are huge river basins, but the animals only occupy small portions of them. The Fish and Wildlife Service is considering placing more in those spots.
Morgan Wolf, the national lead recovery biologist for the Carolina heelsplitter, said a crop of mussels grown in Orangeburg is released into the wild every fall. More than 1,000 have been released since 2015.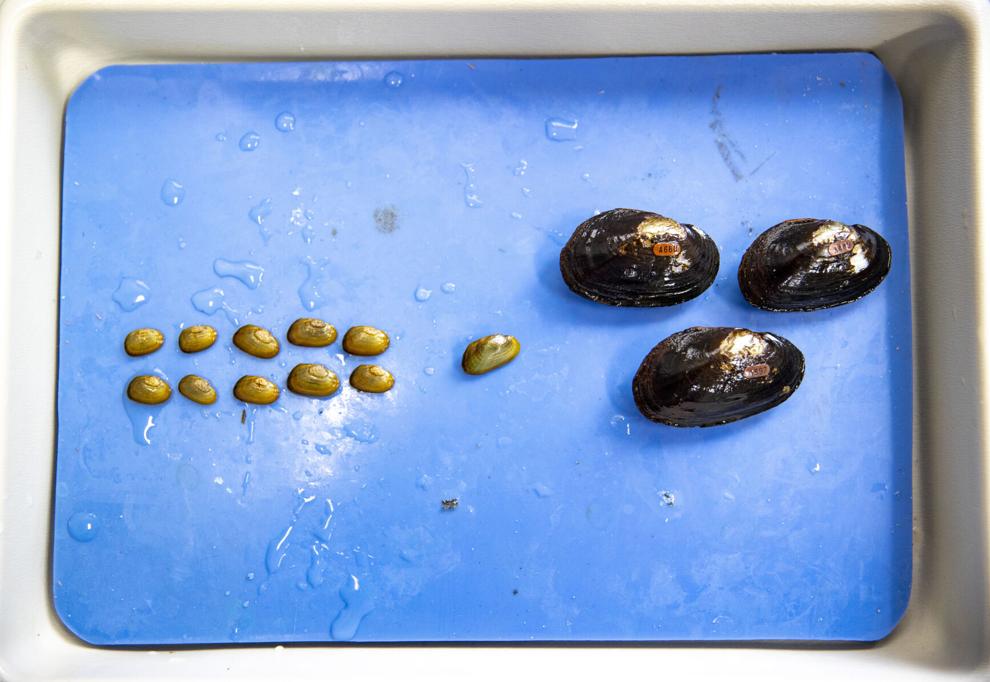 Wolf said 1,000 mussels doesn't sound like much, but fewer than 200 are known to exist. Urban development and the changing habitat in rivers could be blamed for the species' decline, according the the S.C. Department of Natural Resources.
Because wastewater, stormwater runoff and other pollutants threaten the species, the Fish and Wildlife Service is careful about where it releases new mussels.
Juvenile mussels stay at the hatchery for about a year before they are large enough to be tagged and placed in the wild. The agency studies the water quality and protection level of the streams they decide to place them in. 
"So, a lot of the places we put mussels have some level of existing protections and then also really good water quality," Wolf said. 
A number of the animals will not survive, even in the best conditions.
DNR submitted an application last week to the Fish and Wildlife Service for a permit to be able to aid in the growing and release of the heelsplitter species. 
Because of a backlog of applications, it will take a few months before the state agency…


Read More: Endangered SC mussel species being raised, reintroduced by Fish and Wildlife